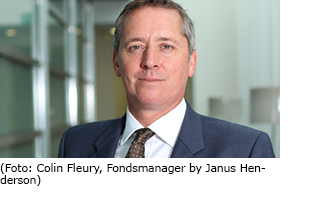 What lessons have you learned from 2017?
A year ago our overall base outlook for 2017 was for reasonable returns from secured credit asset classes, delivered largely from interest income (coupon/carry), rather than market price movements. This would, however, be accompanied by a pick-up in broad risk asset volatility. At the time of writing we have called the first part correctly, while risk asset volatility overall has remained subdued. A key factor behind our belief that volatility would rise was expected market reaction to more hawkish central bank policies and the scaling back of quantitative easing programmes. To this point, markets have viewed the anticipated policy actions as modest and sufficiently flexible to have limited impact.

What are the key themes likely to shape the markets in which you invest in 2018 and how is this likely to impact portfolio positioning?
At the time of writing, events in the Middle East are a significant cause for concern, while China always has the capacity to set the tone in global risk asset markets. Our view is that the global growth outlook looks reasonable and the corporate and consumer default outlook remains relatively benign. However, it does feel to us that the repercussions of quantitative easing withdrawal still have the capacity to reprice fixed income markets generally in 2018, despite the sanguine reaction to central bank policy statements thus far. It is also looking increasingly likely that European markets will need to get to grips with the implications of a 'hard Brexit'.

Where do you currently see the risks within your asset class and where are the most compelling opportunities?
Generally over the past two years investors have been rewarded for holding higher credit beta or higher risk and return investments. While most risk asset markets have performed strongly, the weaker parts of the credit markets have performed particularly well. We believe that, entering 2018, more caution is warranted and we are seeking to reflect this in our portfolio positioning and the types of companies we invest in.