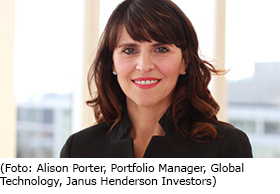 While this is similar in principle, the scale is different. Amazon generated revenues of over $16bn in 2016 and over $9bn in free cash flow. The figure requested represents a very modest 3% of last year's cash flow.
"Amazon invests heavily in infrastructure for fulfilment centres and for data centres associated with AWS (Capex will exceed $8bn) and the company (at end of 2016) employed over 40,000 people in Europe.  
"While the principle of companies enjoying tax benefits from nation state subsidies will continue to be controversial, from a financial perspective this is not a significant development and does not change our view of the outlook for the company.      
''However, it is important to think of this in a broader context, and in June this year, 70 countries signed an agreement to implement changes to domestic tax codes. The OECD Base Erosion and Profit Sharing (BEPS) package is an attempt to provide a globally co-ordinated approach in reducing opportunities for companies to utilise complex tax optimisation (minimisation)  strategies. 
"There are many hurdles to overcome before this becomes a reality and it will take a number of years. While this could put an upward pressure on tax rates, there is also potential for US corporate tax rates, and US repatriated tax rates to be reduced. Tax policy can have a material effect on free cash flow and valuations across all sectors."