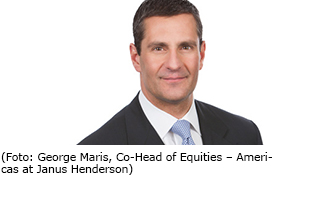 Global stock markets slumped after President Trump announced a proposal to place import tariffs as high as 25% on as much as $60 billion of Chinese goods in an attempt to protect the intellectual property rights of American companies.
The news, aimed at curtailing what the US government considers to be unfair trade and investment practices, came a day after the US Federal Reserve (Fed) raised interest rates by 25 basis points, its sixth hike since December 2015, and said it now expects long-tempered inflation to exceed its 2% target in 2019 and 2020.
President Trump's announcement came shortly after a survey of eurozone purchasing managers came in below estimates, the second straight drop for the Purchasing Managers' Index, a widely watched indicator of economic health. Germany's March PMI also came in well below expectations, falling to an eight-month low.
It was this confluence of news from the White House, the Fed, a U.S. administration seemingly in disorder following a number of high-profile staffing changes, and weaker-than-expected economic data – plus the fear that China will likely respond in kind with tit-for-tat sanctions on U.S. exporters -that sent the Dow Jones Industrial index tumbling 2.9%, the S&P 500 down 2.5% and the Nasdaq off 2.4%. Equity markets in Europe and Asia also fell, while the yield on 10-year Treasurys expressed a risk-off view, dropping six basis points to 2.82%.
As President Trump spoke about imposing sanctions on Chinese imports, the White House said it would exempt allies including Canada, Mexico and the European Union from steel and aluminum tariffs announced at the beginning of March. That led investors to wonder whether the Chinese plan may be an opening gambit that also will be negotiated down, since President Trump could have announced the implementation of sanctions, rather than just a plan to impose them.
The intention therefore – as with Canada and Mexico in talks about the future of the North American Free Trade Agreement – may be to force China into negotiations aimed at rebalancing terms of trade between the nations to reduce by about $100 billion 2017's $375 billion surplus China enjoyed with the U.S. Among possible targets are soybeans, which account for 10% of the $140 billion in annual exports from the U.S. to China and more than one-third of the American crop. China, the biggest market for U.S. soybeans, accuses the U.S. of dumping its government-subsidized crop on the country. Sorghum, a cereal used in livestock feed, and pork are other agricultural products – produced widely in Trump-supporting states — that China may target for sanctions.
What seems certain is that President Trump intends to continue along his populist "America First" rhetoric on global trade, a policy that creates uncertainty for investors who should be on guard for additional global economic risk.
While market sell-offs of this type create an opportunity for thoughtful, fundamentally oriented investors to spot dislocations and identify attractive assets on sale because the market isn't differentiating based on quality, one downside is that trade disputes are a headwind for coordinated global economic expansion, raising costs and prices and reducing productivity all round, something that ultimately benefits no one.